Diesel Exhaust Fluid
Diesel Exhaust Fluid (DEF) is a non-hazardous solution, which is 32.5% urea and 67.5% de-ionized water. Diesel Exhaust Fluid (DEF) is sprayed into the exhaust stream of diesel vehicles to break down dangerous NOx emissions into harmless nitrogen and water. This system is called Selective Catalytic Reduction (SCR) and can be found on 2010 and later model year trucks and many diesel pickups and SUVs. Diesel Exhaust Fluid (DEF) is not a fuel additive and never comes into contact with diesel. It is stored in a separate tank, typically with a blue filler cap.
If your vehicle or fleet requires DEF, you can count on us to meet all of your Diesel Exhaust Fluid (DEF) needs! We offer our DEF in 2.5 gallon jugs, drums, totes and bulk tanks. It's also available at the pump at our cardlock station located at 7905 Downing Ave in Bakersfield. Let us be your go-to resource for DEF!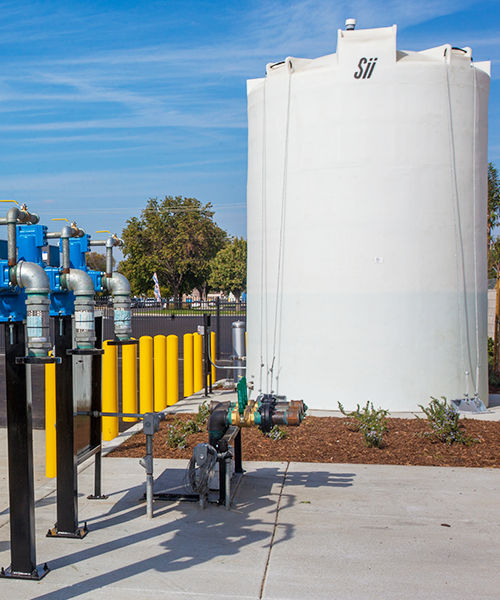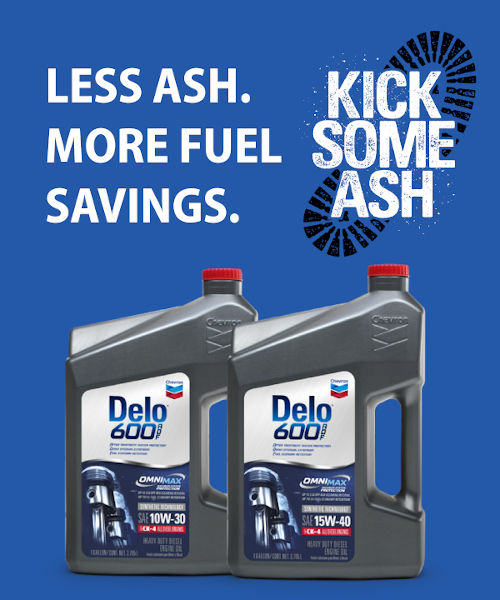 Kick Some Ash with Delo 600 ADF
Chevron is dedicated to innovation and developing high-performing, industry leading lubricants that will help your fleet and equipment perform year-round. They have developed Delo 600 ADF ISOCLEAN Certified Lubricant with OMNIMAX, a new standard in engine and after-treatment system protection. This API CK-4 performance heavy-duty engine oil, is specifically formulated for off- and on- highway applications, including Tier IV Final and 2017 greenhouse gas-compliant (GHG 2017) engines with lower CO2 emissions, as well as EPA 2010 compliant low emission diesel engines with Selective Catalytic Reduction (SCR), Diesel Particulate Filter (DPF) and Exhaust Gas Recirculation (EGR) systems, calling for API CK-4.
OMNIMAX delivers maximum system protection to both the engine and the emissions system. This all-encompassing protection helps drastically reduce the rate of DPF clogging to deliver extended DPF service life and industry-redefining fuel economy retention. Click here to learn more about this product, its applications and value.